What You Need to Know
Since 2006, Kudzu Staffing has been a company that strives for excellence in every category. As we find and train new employees and partner with various companies across South Carolina and Georgia, we are reminded to never stop growing. Our name is derived from the Kudzu plant. It is a reminder of our mission and goals. Like Kudzu, we are fast growing, hard to stop and cover everything. Kudzu Staffing has stayed true to that mission and was ranked one of the 'Top 20 Fastest Growing Large Companies in South Carolina by the SC Biz Magazine.'
We continuously strive to meet the needs of our employees and clients through all of our industries. Whether it be construction, manufacturing, medicine, education, etc., we are determined to exude expertise and professionalism at all times. No matter what type of staffing services you may need, we've got you covered!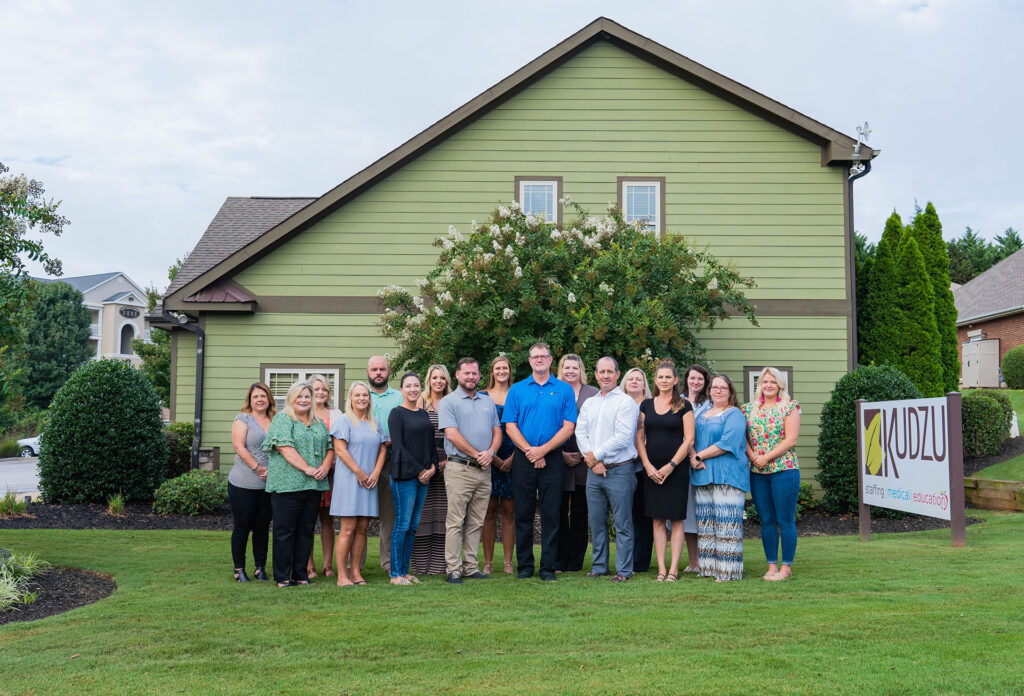 Why Use Kudzu to Find A Job?
At Kudzu Staffing, we treat every employee like family. Our priority is to find qualified individuals and provide them with sustainable job opportunities. 
We provide new hires with all of the resources they need to start, including:
W-2 forms

I-9 forms

Employee timesheets

Direct deposit forms

Employee handbook sign-off form
We believe in not only hiring individuals, but cultivating long-lasting relationships. Like kudzu, we are fast growing, hard to stop, and cover everything. We see each of our employees as uniquely talented, independent, and hardworking individuals. Our desire is to never stop growing. 
If you're interested in joining the Kudzu Staffing family, contact us! 
Why Use Kudzu Staffing For Your Business 
Looking For Employement?
Benefits of Kudzu Staffing
At Kudzu Staffing, we want to provide work for as many qualified employees as possible while supplying companies with an excellent staff that meets their needs. Our goal is to ensure that our employees and employers are satisfied with their treatment and service above all else. At Kudzu Staffing, we've got you covered. 
For Employees
At Kudzu Staffing, we want to provide every resource possible for our employees. By offering consistent job opportunities in construction, education, medical care, and more, we have endless opportunities for nearly any individual.
Not only do we offer hundreds of job opportunities, we provide everything you need to get started! 
Forms
Our desire is to equip every employee with the confidence to tackle any job with professionalism, knowledge and resourcefulness. We want our employees to feel that their hard work is recognized. That's why we offer various benefits for each member of our Kudzu family.
Benefits 
Paid vacation time 

Holiday pay 

Health insurance 
For Employers
Are you looking for qualified, part-time employees? At Kudzu Staffing, our mission is to serve as an extension of your HR department. All of our employees go through a thorough screening process to maintain quality assurance. 
Employee Screening
Multi-state, nationwide background screen

Five-panel drug screen

Reference checks on at least two of their previous employers

 

Required to provide a 10-year Motor Vehicle Report 
Hair follicle testing and 10-panel drug screens are also available if needed. 
Specialized Testing 
Kudzu Staffing also partners with a local health care facility for specialized physical testing such as: 
Eye exams

Color-blind testing

DOT physicals

Pre-employment physicals
All of our detailed, thorough testing is part of our satisfaction guarantee. We want all of our employers to be completely confident that our employees are verified, qualified individuals who will provide high-quality work. We always want to be meticulous in making sure that each employee we offer is of the highest quality. However, if you are dissatisfied with your employee, you may send them back to your Kudzu Staffing agency within 4 hours and will not be charged.
Our Locations
Like Kudzu, we are fast growing, hard to stop, and cover everything.
Greenville, SC
Phone: 864-272-0181
Fax: 864-295-1210
Charleston, SC
Phone: 843-225-0123
Fax: 843-225-0185
Columbia, SC
Phone: 803-217-3320
Fax: 803-217-3323
Fort Mill, SC
Phone: 803-560-2838
Fax: 803-560-2159
Augusta, GA
Phone: 706-303-4325
Fax: 706-993-3342
Savannah, GA
Phone: 803-217-3320
Fax: 803-217-3323
Kudzu Medical
Phone: 864-272-0182
Fax: 864-272-0436